Your Guide to the Hidden Art of Downtown Auburn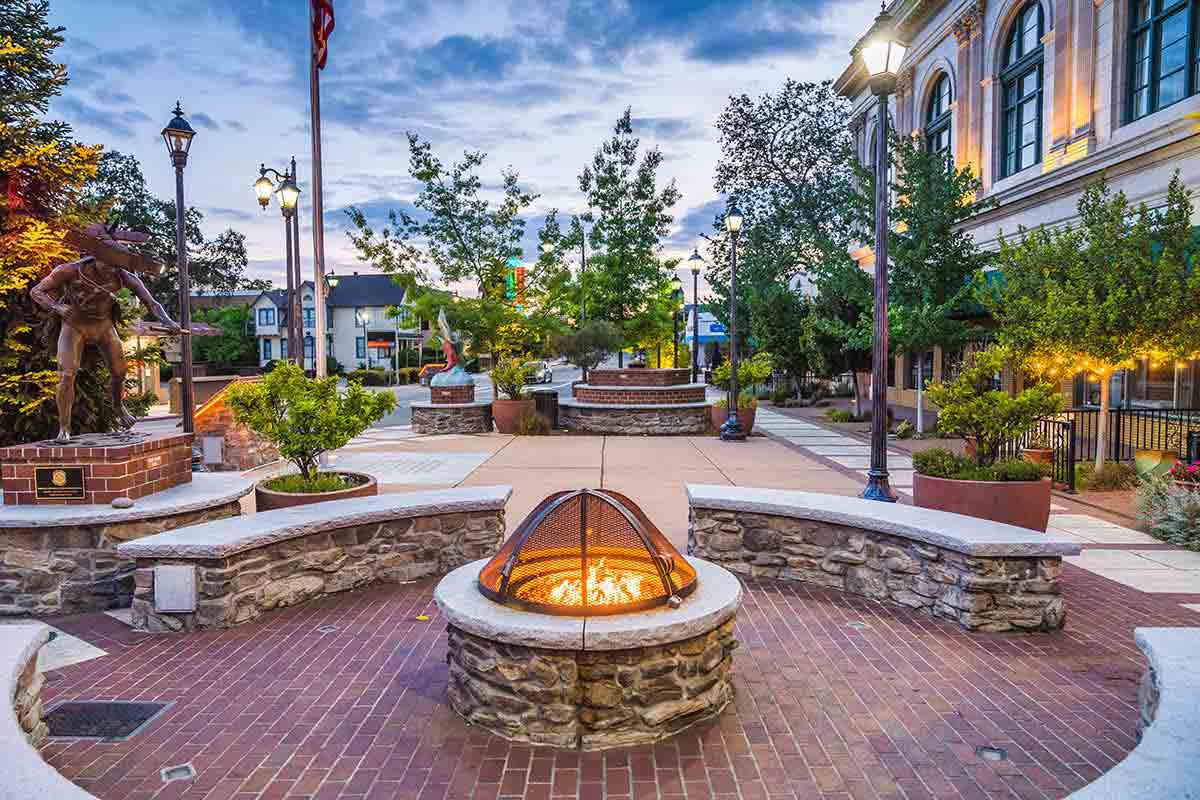 Auburn is the perfect spot for art lovers, families, locals, and tourists alike to park the car and take in the sights. Hidden between the historic buildings and eye-catching displays, you'll find sculptures, mosaics, and other works of art. Discover what Downtown Auburn has to offer with your own artist's walking tour.
An Artist's View of Downtown Auburn, California
Sierra to the Sea
By Katy Fries, Brain Fries, and Ryan Goodpastor
This piece connects many of Auburn's artistic marvels. Visible in the image below, Sierra to the Sea is a series of mosaic tile rivers styled after the American and Sacramento rivers as they flow from the Sierras, through Auburn, to the San Francisco Bay. The mural consists of the headwaters in the Central Square Art Park, a mosaic in the Armed Forces Pavillion, and the terminus in the School Park Community Garden.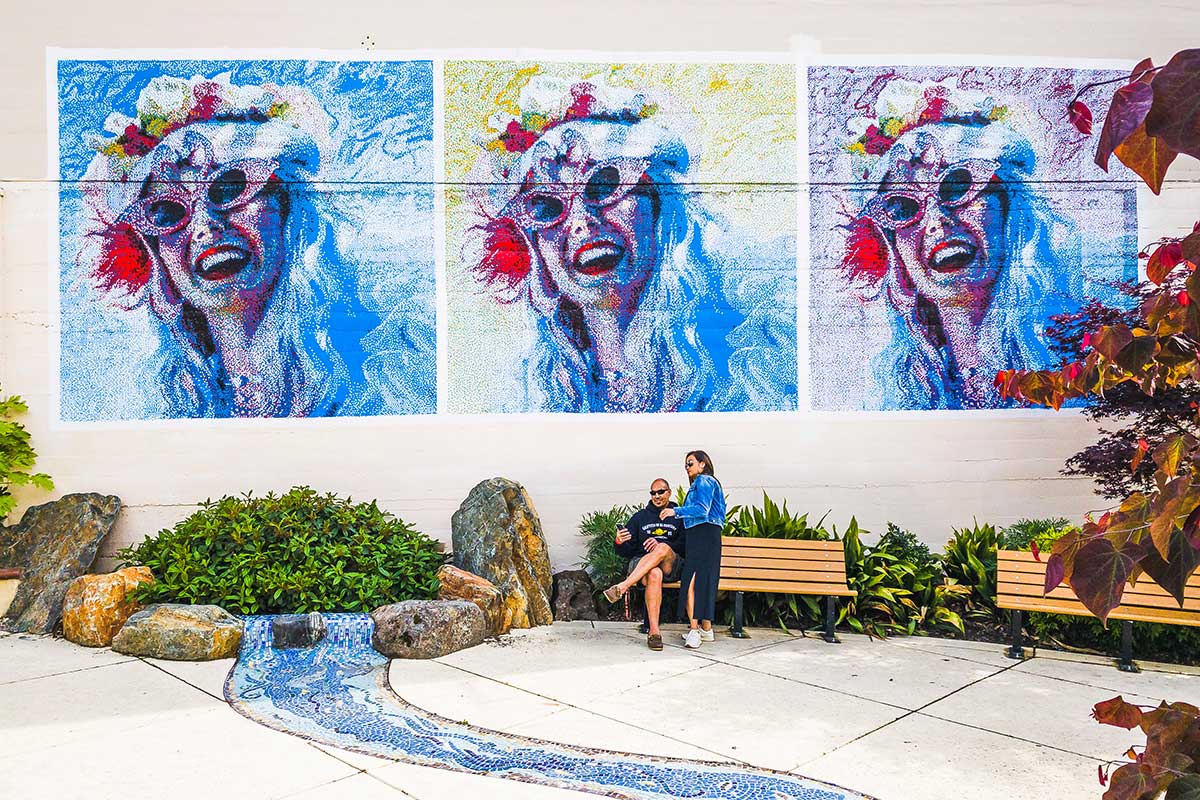 Stella Stella Stella
By Frank Ordaz
This mural, gracing the wall behind the headwaters of the Sierra to the Sea piece in Auburn's Central Square, is a recreation of a piece by local artist Frank Ordaz. A mural painting robot known as "Albert" created this piece in just a single day. Learn more about Stella.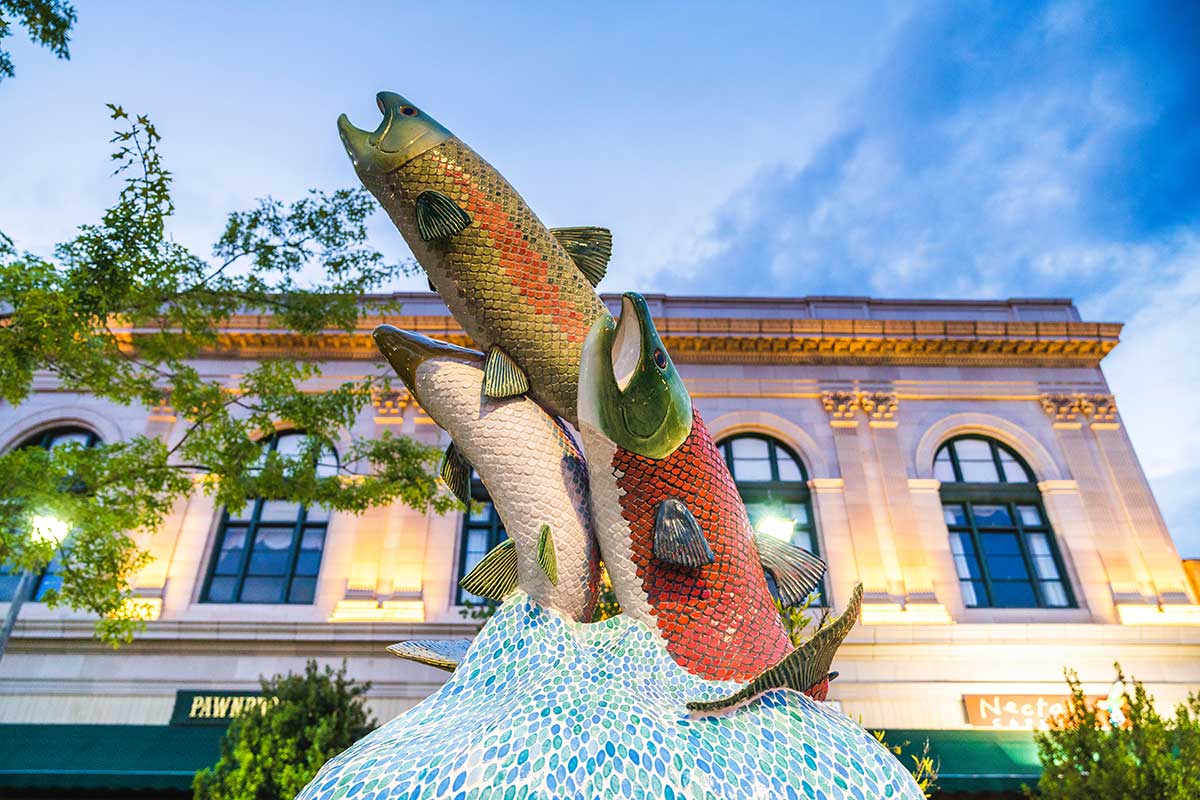 Confluence
By Peter Hazel
This striking mosaic sculpture was created from over 4,500 brightly colored custom handmade ceramic tiles and features leaping salmon, steelhead, and rainbow trout. Commissioned in conjunction with the 2019 Auburn Salmon Festival, the work highlights the past, present, and future of salmon in the Auburn area.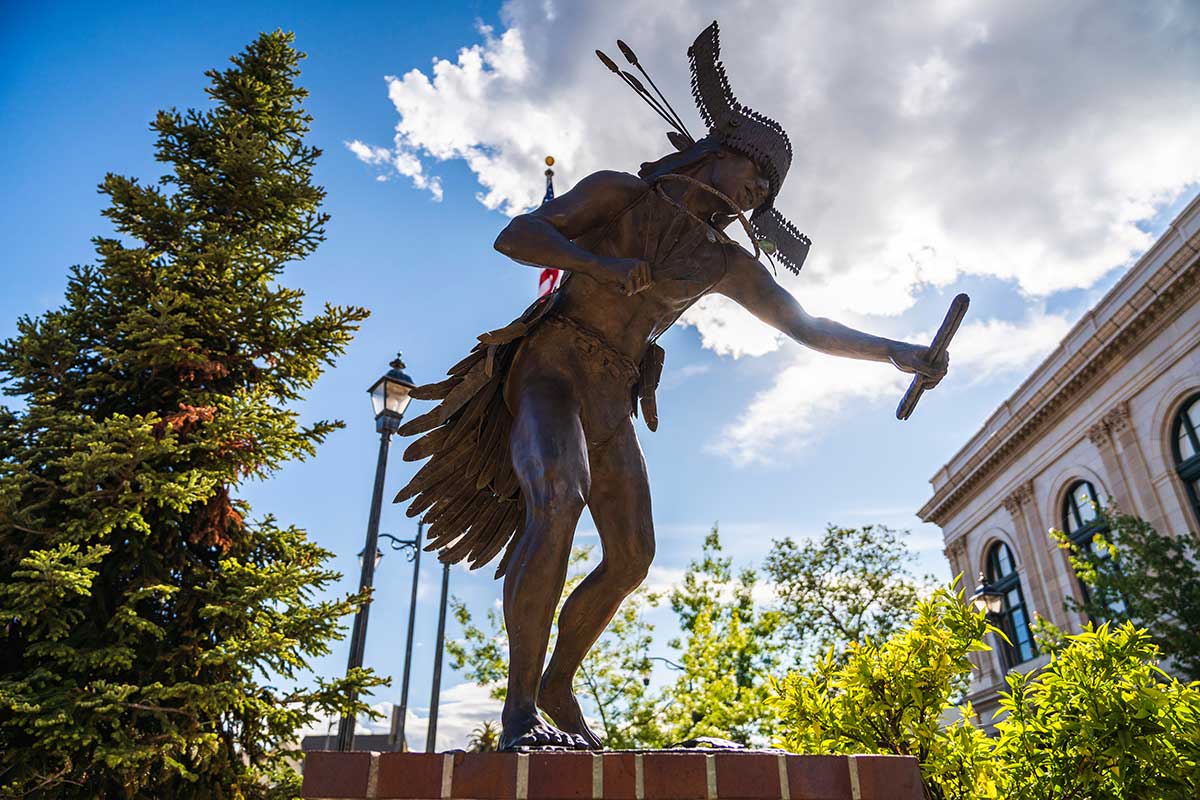 Nisenan Dancer
By Douglas Van Howd
Near the Confluence piece, you'll discover Nisenan Dancer by Douglas Van Howd. This bronze sculpture was commissioned by the United Auburn Indian Community for Auburn's Central Square Art Park. Some of the artist's other sculptures have found homes in the Hall of Justice and Reagan Library.
Rear Admiral Bonnie Potter
By Douglas Van Howd
Make your way up to Auburn's Armed Forces Pavilion to see another of Douglas Van Howd's pieces. This sculpture depicts the first woman physician in the US Navy to become an Admiral, Rear Admiral Bonnie Potter.
Downtown Auburn California is home to many breathtaking pieces of art. As you walk the streets and visit local businesses you'll discover these and other colorful murals, mosaics, and eye-catching sculptures. Stay tuned for more artistic adventures from the Auburn Arts Commission!