27 Delicious Restaurants in Auburn, CA to Satisfy Every Craving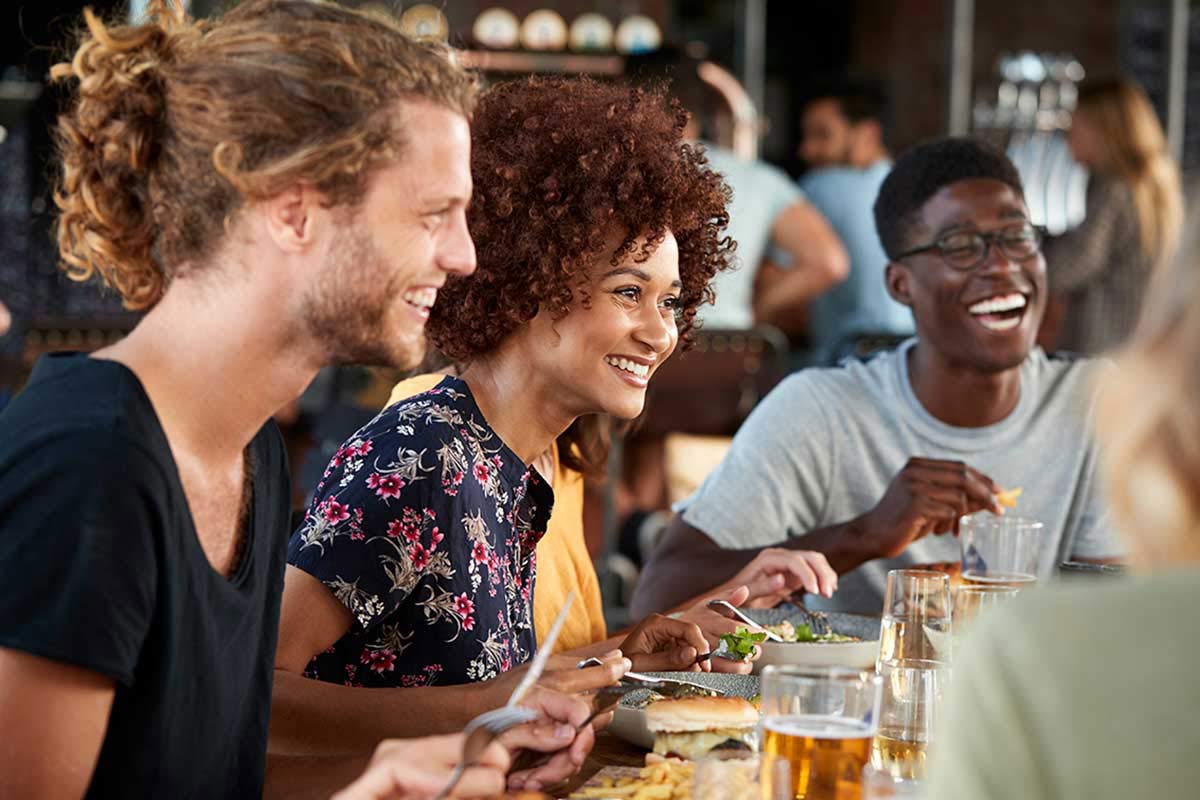 Whether you're a local or are planning a trip to Auburn, CA, you won't want to miss a visit to one of the best restaurants in town. Whatever your taste buds are craving, you can find a perfect meal at one of our local restaurants.
What are you in the mood for?
American
Coffee
Fish & Chips
French
Frozen Yogurt
Healthy
Indian
Italian
Mexican
Mongolian BBQ
Sandwiches
Sushi
Thai
Discover your new favorite spot for a night out in Auburn!
The Club Car
The Club Car offers delectable gourmet burgers and a great selection of seasonal cocktails. The restaurant has regular live music nights, so stop by!
Edelweiss
Edelweiss is a local brunch favorite, offering hearty breakfasts of omelets, eggs benedict, and other options, as well as great lunch picks.
Local Heroes
One of Auburn's best-loved burger joints, Local Heroes offers an excellent menu of burgers, fries, shakes, craft beer, and other classics.
Monkey Cat
Monkey Cat offers an eclectic menu with options for everyone. Enjoy steaks, salads, seafood, and more in a fun atmosphere.
Smokey Pit Barbeque
Smokey Pit BBQ does authentic Texas-style barbeque. Stop in for lunch or dinner, or feed the whole family with one of their family-style meals.
The Station Public House
The Station Public House is a memorable outdoor dining experience, perfect for anyone looking for great pub fare or a pint of their favorite local craft beer.
Tap and Vine
This stylish local bar and restaurant offers everything from burgers and sandwiches to steak and seafood, paired with an extensive wine list.
Baked and Brewed
Enjoy fresh coffee paired with yummy bagels, pastries, and other fare. Baked and Brewed offers a range of vegetarian options.
Depoe Bay Coffee
This local coffee shop offers fresh, in-house roasted organic beans, seasonal lattes, and more. Pair your coffee with a pastry, breakfast burrito, or bagel.
Pelican's Roost Fish and Chips
Pelican's Roost Fish and Chips is a great local spot serving fresh, crispy fish and chips.
French
Restaurant Josephine
Restaurant Josephine offers seasonal French cuisine and a charming ambiance. Also available for private events.
Tango Frozen Yogurt
Enjoy a wide range of tasty FroYo flavors and toppings, in a welcoming atmosphere surrounded by local artwork.
The Auburn Bodega
The Auburn Bodega offers local produce, organic groceries, and other healthy options to take home with you. Hungry for lunch? Stop by the deli for mouth-watering soups, sandwiches, and salads.
The Healthy Habit
The Healthy Habit uses only organic, local produce and high-quality organic meats. Swing by for breakfast and lunch.
Nectar Café
Nectar Café serves fresh, organic vegetarian and vegan food, and also offers gluten-free options.
Royal Indian Cuisine
Royal Indian Cuisine specializes in authentic cuisines from different regions in India. Local favorites include the Palak Paneer, Lamb Curry, and Malai Kofta.
Lucky J's Pizza
Lucky J's Pizza is a tasty local pizza place offering takeout, dine-in, and delivery in Auburn, CA. Come grab a slice!
tre Pazzi trattoria
Enjoy your favorite pizza, pasta, and a glass of wine at tre Pazzi. This local Italian restaurant includes a historic twist -- it's named for a 15th century family of Tuscan nobles known for their conspiracy to take power in Florence.
Taco Tree
This local favorite specializes in quick-serve Mexican food, with a convenient drive-thru.
Taqueria La Herradura
Taqueria La Herradura offers fresh, tasty Mexican food. Enjoy eating inside or outdoors, with tasty, authentic cuisine choices.
Sum's Mongolian BarBQ
A local favorite, Sum's Mongolian BarBQ offers custom dishes with meat, noodles, veggies, and sauces. Pair yours with rice, soup, and finish with soft-serve ice cream!
The Baker and the Cakemaker
Excellent, fresh-made bread and a tasty selection of sandwiches and other goodies.
North Fork Deli
North Fork Deli serves scrumptious deli sandwiches with local craft beers and soft drinks in Downtown Auburn.
Hanami Sushi
Enjoy fresh, tasty sushi in a welcoming atmosphere. Seating is available indoors in this two-story bistro, or dine outside on the patio.
Ninja Sushi
Ninja Sushi offers a wide selection of fresh rolls and other dishes, located in Downtown Auburn. Stop by for lunch or dinner.
Royal Thai
Royal Thai is a family restaurant serving authentic Thai food in Downtown Auburn. Enjoy your food indoors or on the patio.
No trip to Downtown Auburn is complete without a visit to one of our local eateries. Plan your visit with our local food & drink directory.