The Station Public House Makes Outdoor Dining an Adventure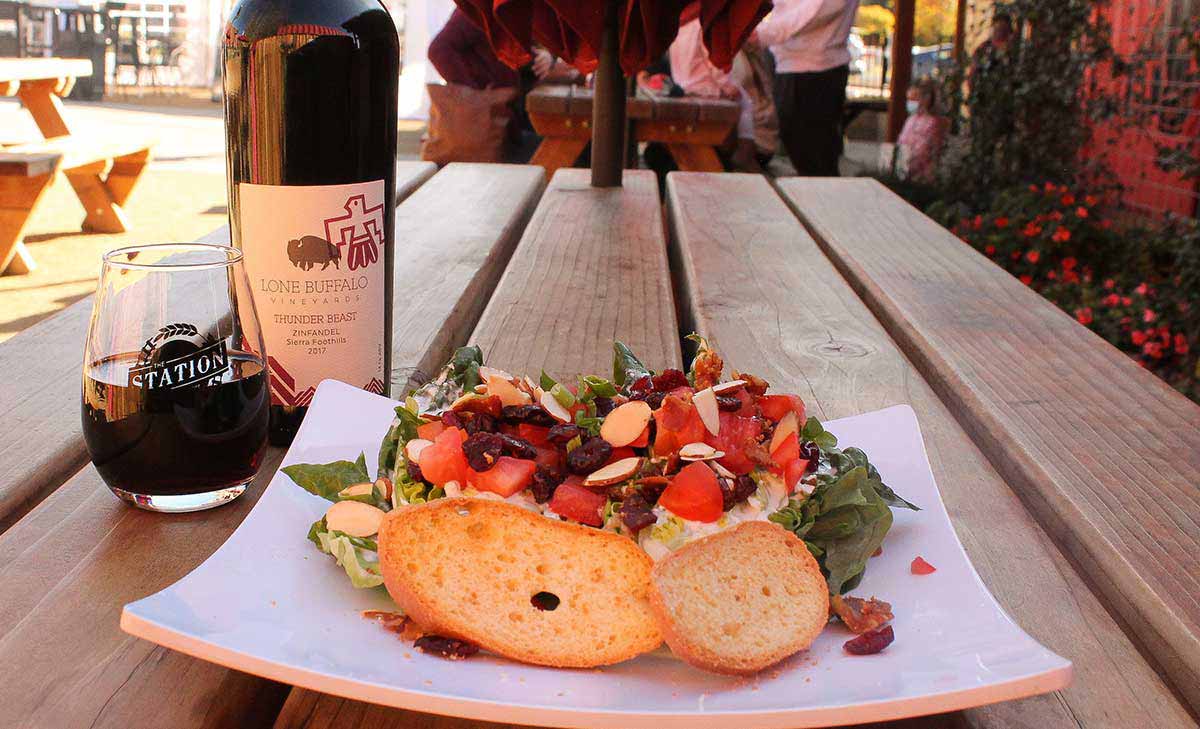 Looking for outdoor dining options? Downtown Auburn's The Station Public House was designed to provide a unique outdoor dining experience, even before COVID regulations made outdoor dining the new standard.
The Station Public House: a Unique Outdoor Dining Experience
When Tyler Friesen and Tyler Lovejoy decided to open a restaurant together in Auburn in 2017, they both knew that outdoor dining would be the heart of their operation.
"Auburn is obviously a big outdoor community," said Friesen. "There are a lot of recreational opportunities and it's a very active community. People like to get out and enjoy our weather, which is so awesome most of the year. We wanted to create a restaurant that would be more of a community gathering spot and give people a place to get together and enjoy the great weather we have here in Auburn."
Friesen and Lovejoy got to work, creating a restaurant with more than 9,000 square feet of outdoor dining space. Umbrellas and misters keep the summer heat at bay, while heaters provide additional warmth on cooler days.
They named their restaurant The Station Public House in honor of the history of the Transcontinental Railroad Station a block away.
Americana Pub Fare Meets Local Brews and Wine at The Station
Friesen and Lovejoy decided to build The Station's menu around traditional Americana pub fare. They brought in Erick Ericson, formally from Latitudes, as head chef. "Everything is made in-house from scratch, except for the ketchup and mustard," says Friesen.
It's not just the food drawing a large crowd of visitors to The Station. An impressive offering of 40 beers and 10-15 wines and kombucha are a huge draw. The beverages are constantly rotating, but Friesen and Lovejoy ensure there's always a selection of beer and wine local to the Sacramento area.
"We always have something on tap from our local Auburn breweries, like Auburn Alehouse, Crooked Lane, and Knee Deep," Friesen says proudly.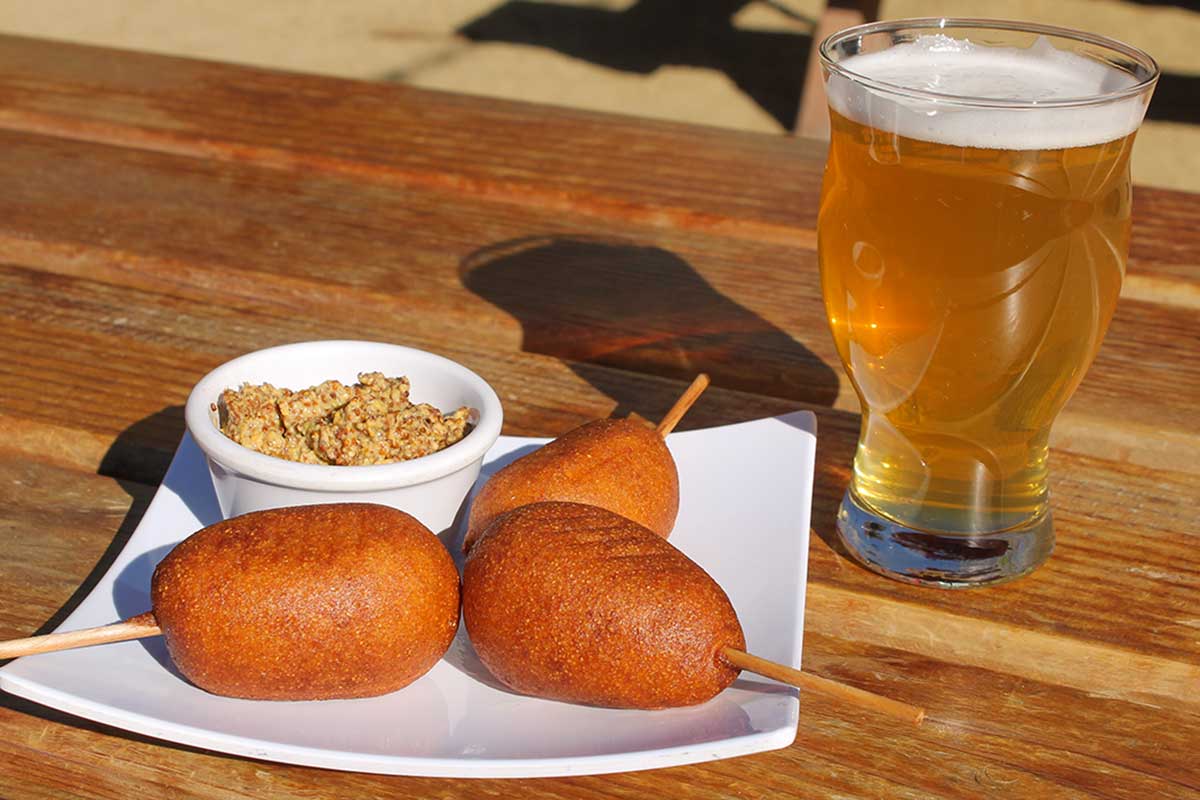 Cinebrew and Other Outdoor Events at The Station Public House
While COVID disrupted many indoor activities in 2020, people started seeking ways to find entertainment and community outdoors.
The Station Public House offered some creative and fun ways to do just that.
Partnering with the Auburn State Theater, The Station brought Cinebrew to the Auburn community in fall of 2020. The community came out to enjoy delicious food and beverages while watching classic movies hosted by the State Theater at The Station's outdoor dining space. The event raised funds for the theater, which was hit hard by COVID closures.
Friesen and Lovejoy are bringing Cinebrew back for the Spring 2021 season, offering the Auburn community more ways to enjoy films, food, and friends in a socially distanced, outdoor environment.
The Station is also planning live music experiences for the 2021 spring and fall seasons as well as beer and wine tastings. Keep an eye out for more event info at downtownauburnca.com.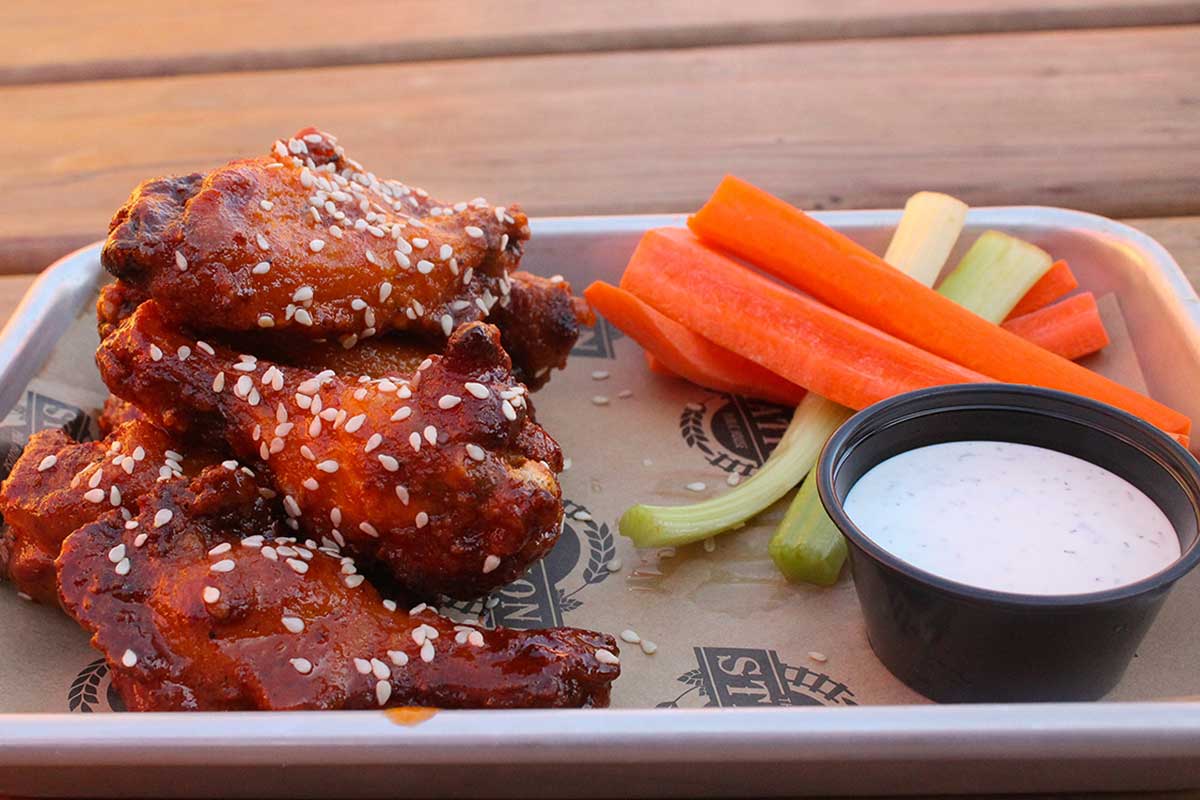 Dine Out at The Station Public House
You can experience the unique outdoor dining experience at The Station Public House in Downtown Auburn, CA. The Station is open Tuesday through Sunday from 11:30am to 8:00pm.