The 24th Annual PlacerArts Studio Tour Returns for 2017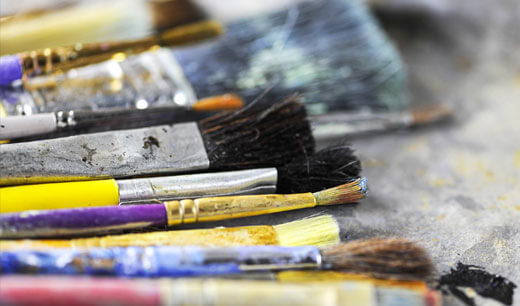 The PlacerArts Studio Tour, a three day self-guided tour across Placer County, returns for its 24th year. You can take in the creativity of 100 artists across 43 locations during this year's tour, including 14 talented "Next Gen" artists from local high schools and colleges.
PlacerArts Studio Tour is November 10, 11, and 12, 2017.
New for 2017: All Aboard the PlacerArts Studio Tour Bus
There's a new way to enjoy the tour this year: the PlacerArts Studio Tour bus! Saturday, November 10, the studio tour bus is taking pre-registered riders to 10 different locations to see the work of 48 local artists. Riders will sit back, relax, and be chauffeured to studios across Auburn, Colfax, Penryn, Rocklin, Granite Bay, and Roseville.
Missed the bus? No worries! You can still take part in the tour the traditional way: a self-guided exploration of participating galleries across Placer County.
Exploring the Arts During 2017 PlacerArts Tour
Ready to get started? Here's how you can take in the creativity and talent during this year's tour.
Pick Up a Tour Guide Book
PlacerArts Studios Tour guidebooks are available at the following locations
Get the App
The PlacerArts Passport App (PAPA) is available for free. You can register and access the app on a mobile device like your phone or tablet or even use it on a desktop computer.
The PAPA app provides artist info, location maps, GPS, and more. Use the app to preview local artists and locations ahead of time, check-in at studios you visit (which enters you into a sweepstakes drawing), and to take advantage of exclusive deals and discounts from local sponsors. Register for the PAPA app here.
Hit the Road
Participating artists and studios can be found across Placer County in Auburn, Roseville, Granite Bay, Rocklin, Colfax, Lincoln, Loomis, Meadow Vista, Newcastle, Penryn, and Dutch Flat. You can visit a studio near you or make a day of it visiting artists across the county. Here's a list of participating artists by location.
Look for Old Town Auburn Artists
Old Town Auburn is proud to announce that many of the artists featured at the Auburn Old Town Gallery are participating in this year's studio tour. If you've seen their work at the Old Town gallery and wanted to see more, be sure to find them on the tour!
For 24 years, the PlacerArts Studio Tour has given local artists a chance to showcase their talent and work. This year's show is the biggest ever and it's a wonderful opportunity to support the arts in your community. The art tour is back and this year it's bigger - and better - than ever.