How to Celebrate Bike Month in Auburn, CA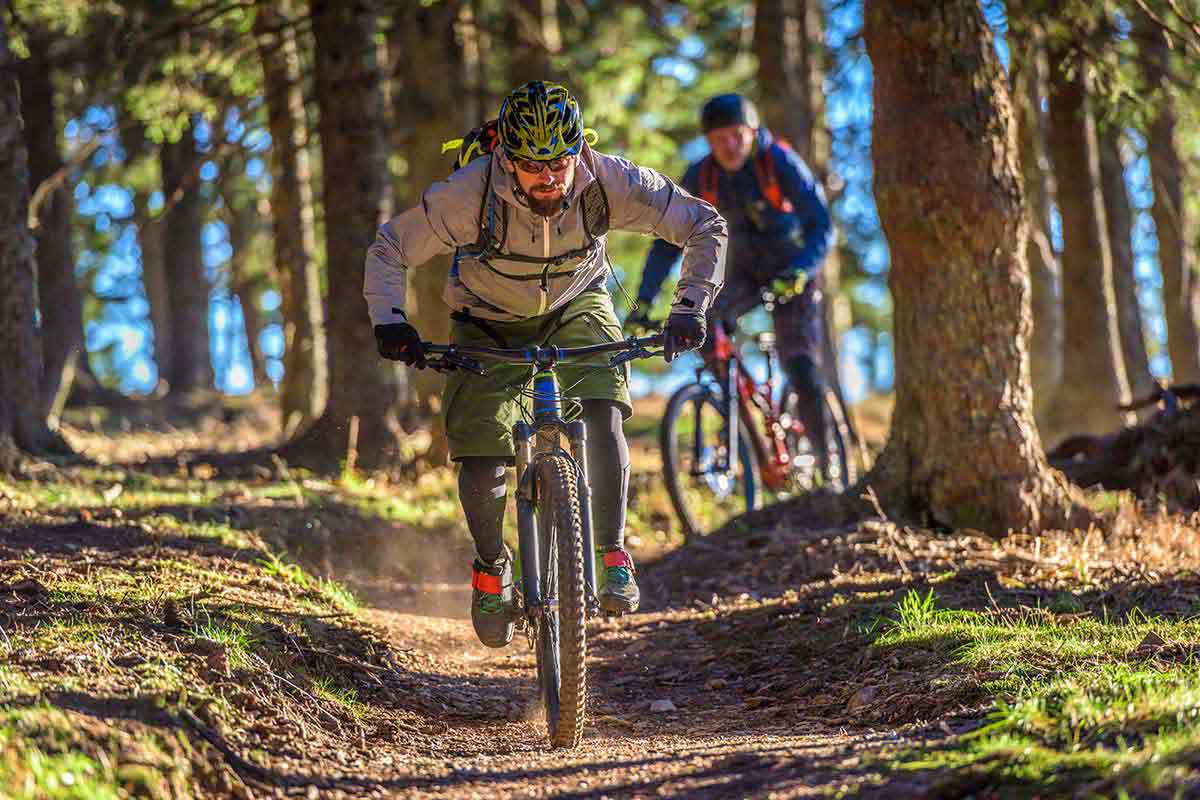 Celebrate Bike Month in Auburn with new gear and the best bike parks and trails in the region.
May is Bike Month, a time to celebrate all things bike-related, encourage more people to swap out car trips for bike trips, or just get out and ride. Auburn, CA is the Endurance Capital of the World, home to some of the most challenging and historic endurance events on the planet with a vast network of dirt roads, trails, recreation areas, and unparalleled scenic beauty.
Ready to celebrate Bike Month in Auburn?
Gear Up in Downtown Auburn
Downtown Auburn is the perfect place to gear up for Bike Month. We have two fabulous bike shops on the same street, so you're guaranteed to find what you need to hit the trails and roads around Auburn.
Shop for new bikes, apparel, and accessories, or get your bike repaired at these Downtown Auburn bike shops.
Atown Bikes
Atown Bikes offers new bikes, electric bikes, used and consignment bikes, and bicycle service and repairs out of their location at 943 Lincoln Way.
Atown's bicycle inventory includes bikes by:
Giant Bikes
Ibis Cycles
Marin Bikes
Yuba Bikes
Serfas E-bikes
Bulls E-bikes
Intense E-bikes
Visit atownbikes.net to learn more.
Victory Velo Bike Shop
Victory Velo offers new bikes, ebikes, bike car racks, and bicycle service and repairs out of their location at 835 Lincoln Way.
Victory Velo's bicycle inventory includes bikes by:
Specialized
Santa Cruz 
Felt Bicycles
All-City
Salsa
Surly E-bikes
WeThePeople
Radio
Strider
Burley
Visit victoryvelo.com to learn more.
Get Out and Ride!
Auburn offers world-class mountain biking here in our own backyard. Here are some of the best places to get out and ride.
Best Bike Park: Auburn Bike Park
The Auburn Bike Park has made a big impact in the community. The Auburn Bike Park is located on 9-acres overlooking the scenic American River Canyon. The park is designed for riders of all ages and abilities, so you can build skills while having fun!
Phase I of the Auburn Bike Park included two pump tracks (one for riders of all ages and one for riders ages 5 and under) as well as multiple trails to challenge beginner, intermediate, and advanced riders.
The Auburn Bike Park Committee is now fundraising for Phase II which will expand the bike park, adding jumps and a new "skillz" trail to make it bigger and better than ever.
Learn more about the trails, amenities, rules, and get directions at auburnbikepark.org.
Best Mountain Biking: Auburn State Recreational Area
The Auburn State Recreational Area boasts some of the best mountain biking in the region with 40-miles of scenic canyon trails near the confluence of the North and Middle Forks of the American River.
Rides range from easy-intermediate to advanced. Some of the most popular are Confluence Trail, Foresthill Divide Trail, and Culvert Trail. Tackle them individually or link them up to complete the 26-mile "Tour the ASRA" loop.
Head on over to mtbproject.com for these and other Auburn State Recreation Area trail maps and user reviews.
Best Road Cycling: Tour the Canyon and More
The roads in and around Auburn are a road cyclists' dream-come-true. Beautiful small farms, ranches, and views of the Sierras and Folsom Lake await.
If you want to see the best of Auburn, check out this bike route created by elite triathlete, cyclist, and founder of the Auburn Triathalon Brad Kearns. Kearns' route takes you from Newcastle through Auburn to Bowman so you can enjoy all of the scenic beauty Auburn offers.
Other great road rides include a loop through Auburn to Colfax, Iowa Hill, and Foresthill, and a Bald Hill Road/ Mt. Vernon loop. When you're ready for a 110-mile ride through historic Gold Country into the heart of the Sierra Nevadas, Auburn's Wildest Ride is waiting for you.
What are you waiting for? Grab your bike and head outdoors -- it's Bike Month and Auburn is waiting to celebrate with you.