Art Walk Re-imagined for 2019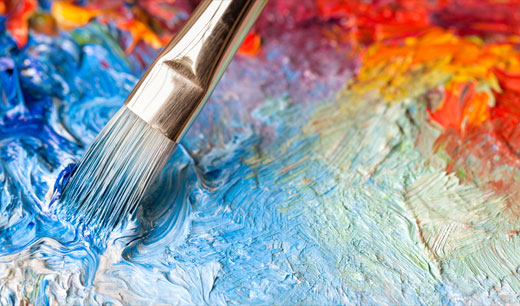 Art lovers, rejoice! This year, the Auburn Art Walk season is changing things up!
Instead of one main event, the 2019 Auburn Art Walk will bring you 5 distinctly unique Art Walk events, giving you even more opportunities to celebrate Auburn's art scene from May through September.
Art Walk Re-imagined for 2019
With five distinctive Art Walk events this year, visitors will enjoy a greater sense of each being a cohesive community event then in years past.
In previous years, the Art Walk has been spread out from the distance of a mile, spanning from the top of Downtown to Old Town Auburn. With 20 to 30 venues at each Art Walk, visitors were limited to only visiting a small number of locations or trying to squeeze in each location for only a very short time.
For this year's Art Walk season features 5 distinctly unique Art Walk events that you won't want to miss.
A different guest artist will be invited to inspire the overarching theme or vision for each of the Art Walk events, while the Art Walk committee will work with local venues, businesses, and artists to implement the vision.
What else is new this year? A new night and a new time!
Art Walk 2019 will take place on Thursday nights in order to avoid conflicts with other Auburn activities in the region. It's a lively way to kick-off your weekend fun!
In past years the Art Walk was from 6-9pm, but this year the hours are shifting to 5-8pm for a couple of reasons. Adding an hour to the beginning will give a little extra time before sundown on the shorter days in May and September, while ending an hour earlier opens up opportunity for after-parties and concerts.
Art Walk: When and Where
From 5-8pm on the second Thursday of each month – May through September – there will a unique Art Walk event in the following compact districts of Auburn:
May 9: Downtown Auburn
June 13: Old Town Auburn
July 11: City Hall and School Park Preserve
August 8: Downtown Auburn
September 12: Old Town Auburn
What to Expect
Each Art Walk event will be a completely unique experience, featuring different locations, guest artists, activities, art demonstrations, hands-on kids' activities, and food and beverage vendors.
With something new to discover at each event, you're not going to want to miss a single one.
A new twist on a long time favorite, the 2019 Auburn Art Walk season brings can't-miss community events that the whole family will enjoy!