3 Downtown Auburn Events You Won't Want to Miss This Summer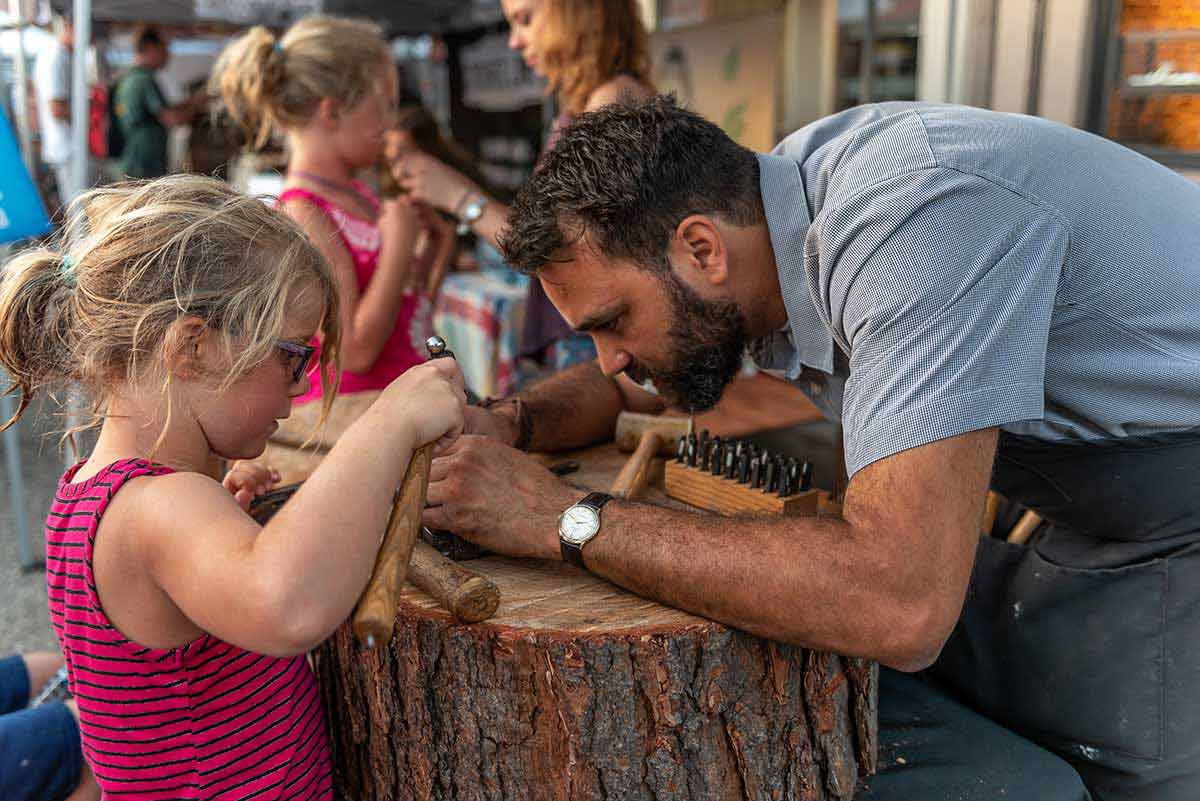 Your favorite events are returning to Downtown Auburn for the 2021 Spring and Summer seasons.
It's been a long year without all of our favorite Auburn events. But with COVID restrictions lifting, life is starting to get back to something resembling normal. It's time to start looking forward to spring and summer events in Downtown Auburn!
Here are a few of the events coming to Downtown Auburn in the upcoming months:
Auburn Cruise Nite
It's time to cruise on back to Downtown! Auburn Cruise Nite brings classic cars (1972 or older) to the streets every 2nd Friday beginning May 14, 2021. This free event features classic cars, music, food vendors, and fun for the whole family!
Cruise Nite takes place on Lincoln Way on 4 blocks from Elm to High Street.
Cruise Nite Event Details
Location: 601 Lincoln Way, Auburn, CA, 95603
Time: 5 PM to 9 PM
Dates: Every 2nd Friday, May-Sept.

May 14, 2021
June 11, 2021
July 9, 2021
August 13, 2021
September 10, 2021
Keeping it Safe
Help us cruise in safety this year by wearing masks and practicing social distancing. There will be a reduction in vendors, as well. No dogs or animals of any kind are allowed at this event. Learn more about Auburn Cruise Nite, sign up to volunteer, and see the full rules for showing a car at auburncruisenite.org.
Auburn Co-Op
The Auburn Co-Op has become one of the community's most-loved events in recent years. The Co-op showcases the best that Auburn has to offer, with live music, art, food and spirits, and local vendors. Each Co-Op event brings something different with exciting pop-up events and activities.
The Auburn Co-Op will alternate locations this spring and summer, with events happening in Old Town  Auburn in May and Downtown Auburn in June.
May Co-Op Event Details
Location: Old Town Auburn, CA
Time: 5:00 PM - 9:00 PM
Date: May 20, 2021
June Co-Op Event Details
Location: Downtown Auburn, CA
Time: 5:00 PM - 9:00 PM
Date: June 17, 2021
Keeping it Safe
Like other events returning to Downtown Auburn, the Co-Op may look a little different this year with reduced vendors, social distancing, and masks. But don't let that stop you from getting out of the house and coming together with family and friends to enjoy your community.
Gold Country Fair
The Gold Country Fair is one of the largest and most anticipated events in Placer County.
This family-friendly event features a carnival, food, vendors, agricultural exhibits, livestock, demolition derby, Kids' World, and so much more. Children under 5 are free and general admission tickets range from $6 - $8 per person.
The Gold Country Fairgrounds are located 1-mile from Downtown Auburn, so be sure to stop by our district to explore the shops and restaurants before you head over to the fair!
The Gold Country Fair returns to the Gold Country Fairgrounds on September 9, 2021.
Gold Country Fair Event Details:
Location: Gold Country Fairgrounds 209 Fairgate Rd, Auburn, CA 95603
Dates and Times:
Thursday, Sept 9, 2021
4:00 PM - 11:00 PM
Friday, Sept 10, 2021
4:00 PM - 12:00AM
Saturday, Sept 11, 2021
11:00 AM - 12:00 AM
Sunday, Sept 12, 2021
11:00 AM - 11:00 PM
Note: The Demolition Derby takes place on Sunday, September 12. General admission does not cover entry for the demo derby; separate tickets are required for entry.
Keeping it Safe
When you purchase tickets for the fair, you agree to practice social distancing and to use face masks in public locations.
Events are Returning to Downtown Auburn
We're so thrilled to bring events back to the community in Downtown Auburn, CA. Let's do our part to attend events responsibly: stay home if you're sick, practice social distancing, and wear your masks when asked so we can all gather together to celebrate our community again.
Please share this post to your social media feeds and with your friends and help spread the word!
Blog image courtesy of Jeremy Burke @j.burkephotos